Are you currently looking for the best apps to sell feet pics online? If so, this post is for you. One of the most significant side hustles on the rise is selling feet pics online. While I prefer starting a blog and turning it into a business, many of my readers want to learn more about this side hustle opportunity.
This post will share some of the best and most legit apps to sell feet pics online in 2023. Let's dive in.
How To Sell Feet Pics Online Without Getting Scammed?
While this is a side hustle that you can test out, please be aware that there are scammers out there in this industry, like many others.
One of the things I recommend when you want to do this side hustle, is to be anonymous by creating an email account for your feet-selling business.
Also, it's essential never to give out your personal information to your people online when you start selling feet pics. Additionally, try to collect payments on a legit platform such as PayPal with high security to protect your identity.
You can also protect yourself by watermarking all your photos so that people don't steal them and so that they will know and won't be able to sell your images online. Lastly, always remember if something feels off, report it quickly on the platform and stop communicating with the person.
Do You Need To Pay Taxes While Selling Feet Pics?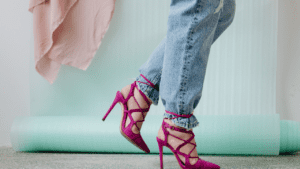 Like with any business, you will have to pay taxes when you earn money from selling feet pics to avoid getting hit with a huge tax bill at the end of the year. Since you will be self-employed, you must file the income that is earned from selling feet pics on a form called, "Schedule C," which will report your earnings.
I highly suggest researching how much you will need to take out of your earnings each time you get paid or talking with a tax professional for more details.
To help give you a jumpstart, check out the Tax resources below to help get you started in the right direction. Keep in mind these resources are for US residents only.
What Are The Best Apps To Sell Feet Pics Online?
Below are some of the best websites and apps to sell feet pics online in 2023. Let's dive in!
1. FeetFinder- Best App to sell feet pics
If you are looking for an app to sell feet pics, try out Feet Finder. On the Trust Pilot website, they currently have over 300 reviews with a 4.8 rating.
FeetFinder is free for all users, and the platform makes it easy throughout the selling process. If you want a website that connects buyers with sellers, this is a great one to check out. 
As far as their social media platform goes, they have over 40k followers on Twitter and, from the review, seem to have pretty good customer service.
Something to note: you must be at least 18 years old to join FeetFinder and sell feet pics on this site. Check out the resources below to learn more about the Feet Finder platform.
2. Personal Blog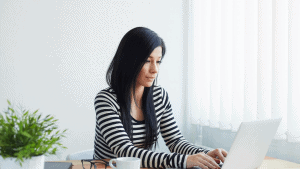 If you love helping people with foot care or just sharing feet pics in general, maybe consider starting your own blog about feet care and share feet images.
On the blog, you can share tips and resources on how individuals can care for their feet and add recourses on the best places to find foot care.
3. Foap
Foap is a great app and website that you use to that will connect with buyers to make money from selling feet pics. To get started on Foap, upload the photos that you want to sell, and the photos will be showcased to thousands of people, including agencies, brands, and so much more.
If someone wants to purchase your photos from the Foap website, you will earn 50% of the earnings, and the other 50% will go to the Foap platform.
So, as a result, you will share the profit 50/50 on this platform which, in my opinion, is the biggest downfall as a business owner. But if you want a platform to start selling feet pics, check out this one.
4. Insta Feet
If you want to test out apps to sell feet pics, try Instafeet. Instafeet is a website that many people use to sell feet pics daily. On this platform, you can post content and market your feet pics to buyers.
Before you join this platform, you must apply and get approved, which means your application must be approved before you can sell feet pics on this platform.
The Instafeet team also requires that you read all the rules and regulations before joining, which is in put in place to help against scammers online.
On average, it takes about 2 to 3 weeks to have a profile reviewed by their team, and unfortunately, they don't approve everyone that applies.
Another thing to note is that they take 10% of all your sales on the platform, and payments go out on the 1st and 15th of each month.
5. Feet Pics
FeetPics is among the list of apps to sell feet pics online. This website lets you buy and sell feet pics and do everything in one place.
When you get to the website, they have a marketplace that showcases the top sellers, which can give you insight into what's popular on the website and what is currently selling on the platform as well.
You can also browse the top categories, which can give you an idea of how the website works.
For payment on this site, you work directly with the buyer. Some suggestions can be amazon gift cards, Paypal ( the one I recommend), and a credit card or bank transfer.
Additionally, another thing to note is that Feetpics doesn't take a fee or commission on your sales. Since you will work directly with the buyers, the website claims you will get full payment from your sales.
6. Etsy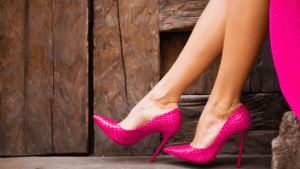 If you are looking to start a feet pic business or looking for apps to sell feet pics, check out Etsy. Etsy is one of the top platforms for selling images, digital products, and much more.
This option is ideal for individuals looking to sell foot jewelry with photos of the jewelry. Many of the items sold on Etsy are jewelry, art, crafts, digital products, and much more.  See examples of sellers selling foot jewelry on the platform by clicking here. 
7. Instagram
By far, my favorite app to sell feet pics from my research is Instagram. If you don't know, Instagram is a trendy photo and video-sharing social media platform where you can share photos and videos daily.
If you desire to sell feet pics on this platform, you have to sign up and join the app and create a business page dedicated to foot care. You can also showcase images of your feet in the hope of being connected with buyers.
Instagram is a visual platform, so it's perfect for individuals looking for apps to sell feet pics. Here are some quick tips to be successful on Instagram with your business.
Create a business account: When you set up your Instagram page, make sure to change it to a business. The business comes with additional features such as Insights, which is an analytics tool that lets you view your performance on each post and IG story on Instagram. Also, Instagram has "Instagram Shopping which allows users to shop your photos and videos. With this feature, you can tag your images and when someone clicks on the photo tag, it will send them to your sales page on the platform to purchase your images.
Use Hashtags: When you use hashtags, it makes a massive difference in the reach of your posts. So make sure to 20 to 30 hashtags on each post. When someone types in the hashtag that you used in your post, it's a good chance your photos might show in the hashtag feed.
Below are some hashtags I recommend if you sell feet pics on Instagram.
#Feetmodels
#feetfetishgang
#feetjob
#heatonfeetgang
#Feetnails
#feetofig
#Feetpic
#thewordlonthefeet
#whatsonyourfeet
#ilovemy feet
I also suggest hashtags under 500k to maximize your reach; all the hashtags above fit that requirement. If you want to start a new business page dedicated to selling feet pics, check out Instagram here.
8. Facebook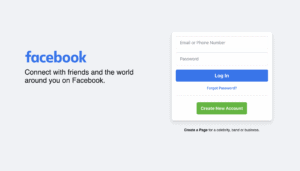 Everyone knows about the largest social media platform, which is Facebook. But what most people don't know is that it's a great place to look into to sell feet pics.
On Facebook, the key to selling feet pics is joining groups dedicated to selling those images. When you look for groups on Facebook to join, check out the group's rules first to ensure you understand what's allowed and what's not allowed.
Most groups with high-quality buyers have rules that everyone must follow to stay in the group. This helps get rid of possible scammers and people who aren't serious.
I suggest if you choose this app to sell your feet pics on, make sure to use a safe transaction platform such as PayPal and not Zelle or Cashapp. Check out Facebook here.
9. Snapchat
Snapchat is a social media platform with millions of users that use the platform daily. This platform focuses on creating short videos that users can send to each other and to the public.
On Snapchat, the photos and videos that you send to the public and to other users are only visible for 24 hours which is similar to Instagram stories. This can be great for individuals that don't want their images online for a long time.
If you want to sell feet pictures on Snapchat, I recommend creating a Snapcahat premium account. This account type is a way to charge users a monthly fee to access your content. In this case, it would allow users to access your feet images. You can change a monthly subscription of anywhere between $5 to $50 per month.
10. TikTok
TikTok is a new platform with over 600 million users and one of the best platforms for interacting with new people. To get started on TikTok simply create a free account and set up your bio.
You can gain a lot of success on TikTok when you stay consistent with posting videos everyday. For example TikTok Influencer Deej has made thousands of dollars selling her feet pictures on the TikTok platform.
The more videos you upload, the better the chance you will be featured in the TikTok main feed. When your engagement increase on your videos TikTok will start showing your videos to the main feed.
Posting everyday it will help your video on viral on the platform which can also help with sells on your images and videos.